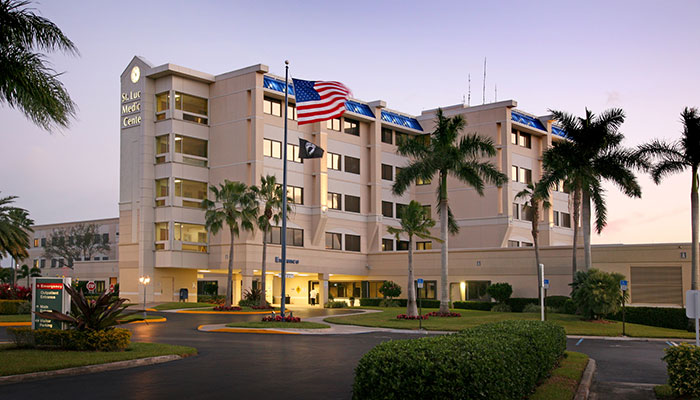 If you think you may be experiencing a medical emergency, immediately call your doctor or 911.
Now Open!
St. Lucie Medical Center Emergency Room at Darwin Square is equipped to handle emergency situations and built with special consideration for pediatric and geriatric patients and their families.
The new facility is designed with western Port St. Lucie in mind, conveniently located with ample parking and includes:
Board-certified emergency room physicians
State-of-the-art emergency medicine
Separate pediatric treatment rooms
Emergency areas tailored to meet the needs of senior patients
On premises laboratory, imaging and diagnostic services
Online pre-registration services
Open 24/7
11,000+ square feet
For more information, call (772) 742-9060.