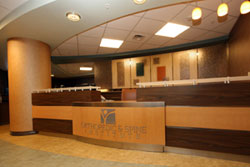 The 35-bed all private room Institute is designed to feel like an upscale hotel rather than a hospital. Each private room is equipped with safety enhanced patient beds, the latest orthopedic equipment, vital signs monitoring system and advanced medication delivery system in addition to the electronic health record system.
Using the latest advances in the field of Orthopedics and Spine care, the dedicated team of professionals at St. Lucie Medical Center can attend to your every need. Our team of experts includes Board Certified and eligible Orthopedic Surgeons and Neurosurgeons, orthopedic certified professional nurses, physical therapists, and technicians. Our surgeons use a minimally-invasive or muscle-sparing technique, to ensure a faster recovery time and save precious tissue during surgery.
Our highly trained staff is prepared to manage joint replacements, back and neck surgery including spinal fusion, fracture repairs, sports related injuries, pain management, and rehabilitation services. Our team of experts will provide you with every available option to help you make the right health choices.
The Orthopedic & Spine Institute at St. Lucie Medical Center is certified by the Joint Commission in Hip and Knee.
For a referral to a physician in our Orthopedic & Spine Institute, call (800) 382-3522.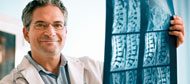 Patient Information
Our Services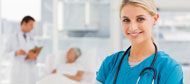 Additional Information